Unearthing (Stanford), 2017
Stanford University, Stanford, CA

Unearthing is a performance that uses movement, storytelling, installation, and live-singing to explore Blackness, gender, and memory. While buried in a mound of dirt, glitter, paint, flora, and effluvia, the artist unearths formative moments from their childhood in which they had to reckon with and reimagine the realities of race and gender. First developed at the Hemispheric Institute for Performance and Politics at NYU, it has been presented at Stanford University, Dixon Place, and La Mama Experimental Theater Club. Read a review of the performance here.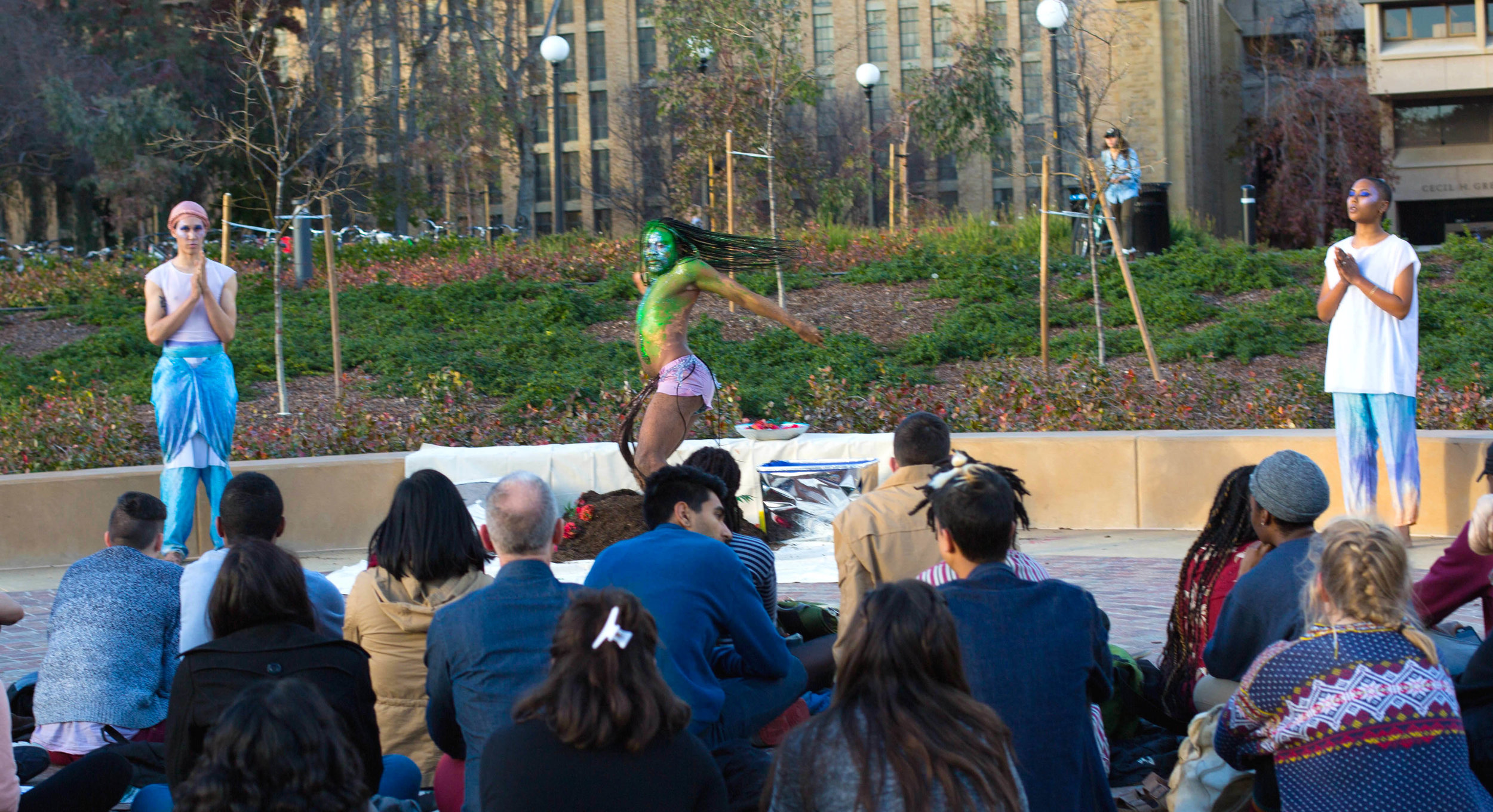 Written and performed by Kiyan Williams
Vocals: Aleta Hayes
Chorus: Eartha Kunt, Danyelle Playboi and dia flood
Photo Documentation by Elijah Ndboumbé